Gastonia East Rotary News
Gastonia East Rotary Member Bulletin
Join Us for Lunch Mondays at the Gastonia Conference Center
Connect via Zoom if you're out of town or not feeling well.
Meeting Link: https://us02web.zoom.us/j/81427283223?pwd=QmtBWGVLWlI4aFNhVS9yY3d0TmRyQT09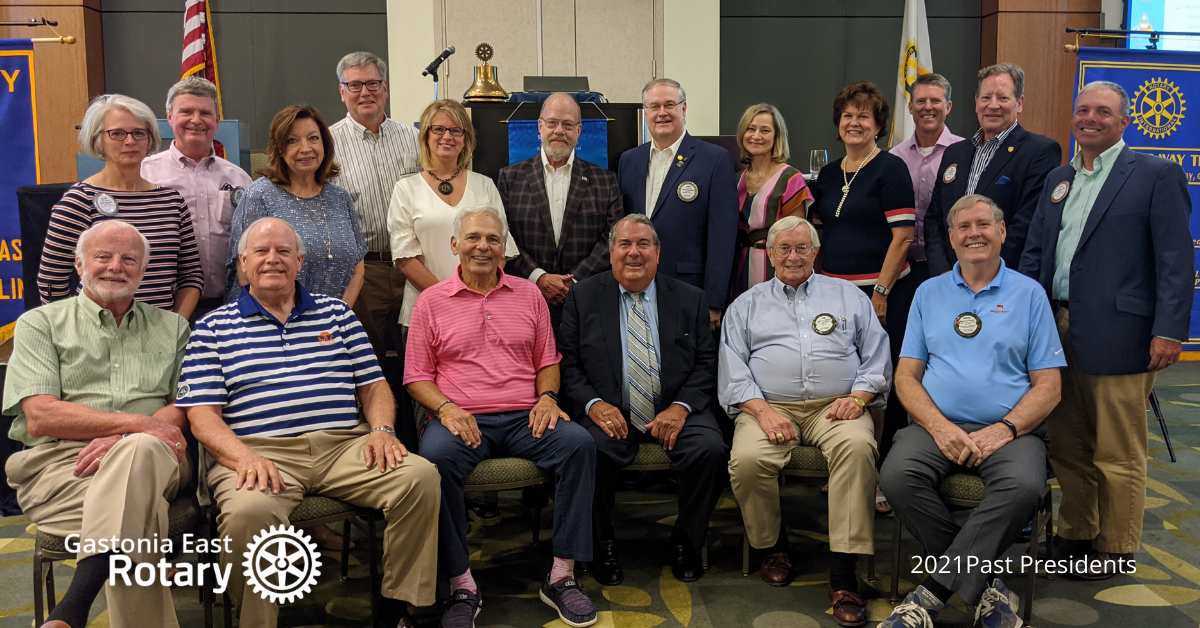 Upcoming Programs
September 20, 2021: The Journey to Stewart Cooper Newell

Sergeant at Arms:
Prayer and Pledge:
Bingo: Jerry Roche
Member Spotlight: Dan Boyd

September 27, 2021: Homeland Security is Hometown Security-Walter Kimble

Sergeant at Arms:
Prayer and Pledge: Kevin Dibella
Bingo: Lindsay Lockett
Member Spotlight:


October 4, 2021: World Animal Day-Gaston County Animal Care and Enforcement

Sergeant at Arms:
Prayer and Pledge: Mike Lands
Bingo: Sallie Hendrick
Member Spotlight:


October 11, 2021: Board Meeting-11:30-Gaston Outside-Jamie Banks & Liz Logan

Sergeant at Arms:
Prayer and Pledge:
Bingo: Travis Brittain
Member Spotlight:


Attention Volunteers: If you're not able to fulfill your assignment, please contact another member to fill your spot.


We Need Your Help!
It takes everyone in Rotary to be successful. Besides, meetings are more fun when you're part of the action. Each week, we need volunteers to help with Sergeant at Arms, Prayer & Pledge, and Bingo.
Pick your date at https://docs.google.com/spreadsheets/d/1WmJpcQZhBbFM4thL4FSLksW0PN8-S8vmuP6H4BVPvyw/edit#gid=975874391
Let's fill in the next two months so that Monte can prepare the bulletins.
Thank You,
Wil Neumann, President
2021 Summer Concert Series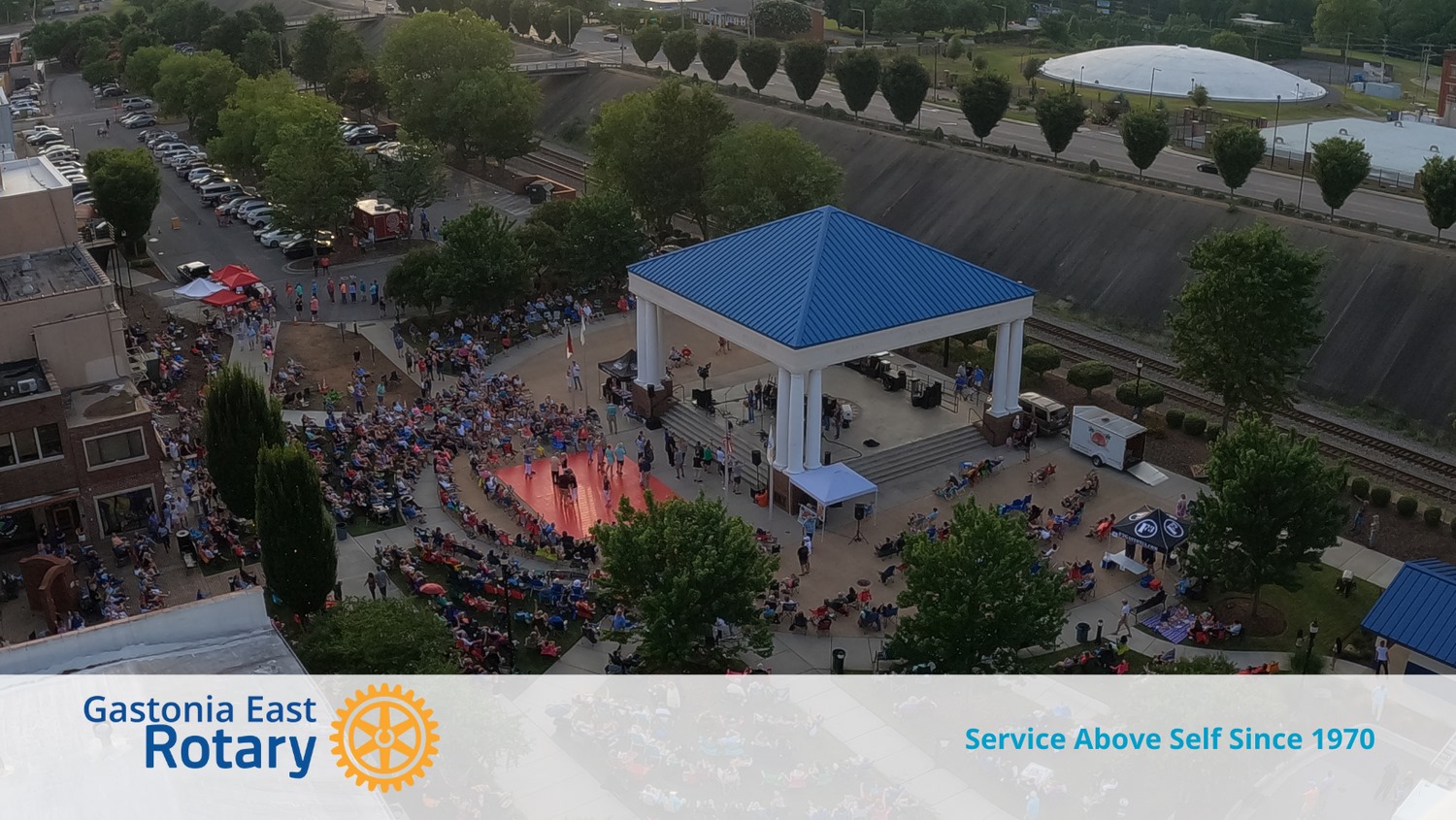 Oct 2: String Theory, Scandal, Image (United Way Day & Chili Cookoff)
Sign up to help out at the concerts: CONCERT SIGN UP SHEET


Thank you for Doing Good in the World by donating to The Rotary Foundation.
Because of your generous support, we can take action together to improve lives in communities that need our help the most.

Did you know that we have a recurring giving program, Rotary Direct? With Rotary Direct, your gifts are transformed into projects that mobilize Rotary members around the globe. Last year, our Foundation awarded over 2,000 global grants to address the world's most pressing challenges, including combating COVID-19. These projects and more are possible because of donors like you.

Help us continue making a difference in your community and around the world by enrolling in Rotary Direct today. It's a simple and secure way to make a big impact.
Recent Newsletters
Member Bulletin for Gastonia East Rotary 9-20-2021.pdf
- 458 KB
09/14/2021
---
Member Bulletin for Gastonia East Rotary 9-13-2021.pdf
- 457 KB
09/07/2021
---
Member Bulletin for Gastonia East Rotary 8-30-2021.pdf
- 652 KB
08/24/2021
---
Member Bulletin for Gastonia East Rotary 8-23-2021.pdf
- 662 KB
08/17/2021
---
Member Bulletin for Gastonia East Rotary 8-16-2021.pdf
- 665 KB
08/10/2021